Tracie, from Cleverly Inspired, had lived in her home for almost 10 years and was unable to park both her and her husband's cars in her two car garage.   She finally became motivated to clear things out and get organized so she could fit both cars in the garage.
She didn't go out and spend a bunch of money a fancy storage unit, but got creative and used what she had.
In the process, she came up with some helpful organizing tips to share with others.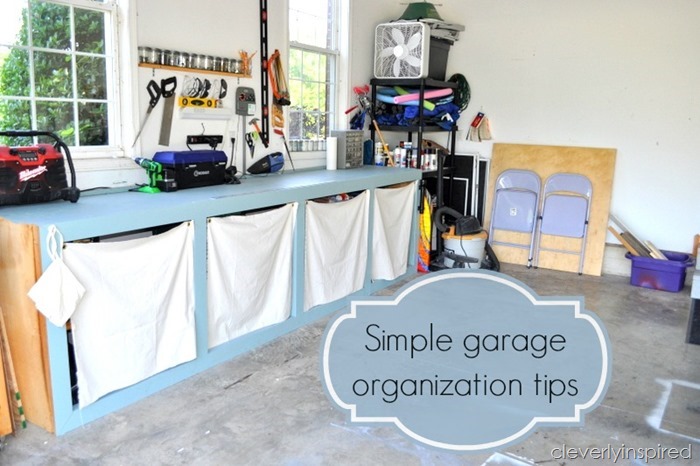 Click HERE to read her 10 great tips to organizing your garage!